GET SOME BALLOONS!
To work with BALLUSION you will need a set of differently shaped and coloured balloons. Per person or per group, you will need:
3 coloured round balloons

3 coloured sausage shaped ones 

1 transparent round balloon

You will also need a marker pen per person/group
GOING BALLOONING
In this Lexicon, BALLUSION is elaborated in Theme 4, Units 4.1 and 4.2. Going ballooning asks you to leave the safety of the ground on which you are standing or feels secure.
THINK AND MIX
'The future is a balloon'.
Balloons can be used to help us think about FUTURES DESIGN and DESIGN FUTURES LITERACIES in terms of language and metaphors. BALLUSION is therefore designed to help you to look more closely at the role of words, language and metaphor in your design project, big or small, and its relation to futures.
BALLUSION is a made up word to create a design futures metaphor. It conjoins Balloon and Illusion.
The future may be inflated, or expanded. The future may be a faction or an illusion. It may be a mix of these. 
INFLATE AND REFLECT
'His ideas about the future ballooned out of proportion.'
1. Inflate a round balloon. Hold it. How far can you inflate it? What future do you have in your hands? Let it go. What future did you just release or lose? Did it land nearby or further off?
2. Inflate one of the round balloons to a decent firm size and then knot it. Did you have to release some air to secure the 'future'? What kind of future did you just create?
3. Hold this balloon. Press on it softly and then harder. Squeeze it into a corner or tight space. How far can you bend it and how far can it tolerate stress or different surfaces?
4. Using a pen or pencil press down until the balloon pops. What did you think about the texture and pliability of the future shape and position of your project or research?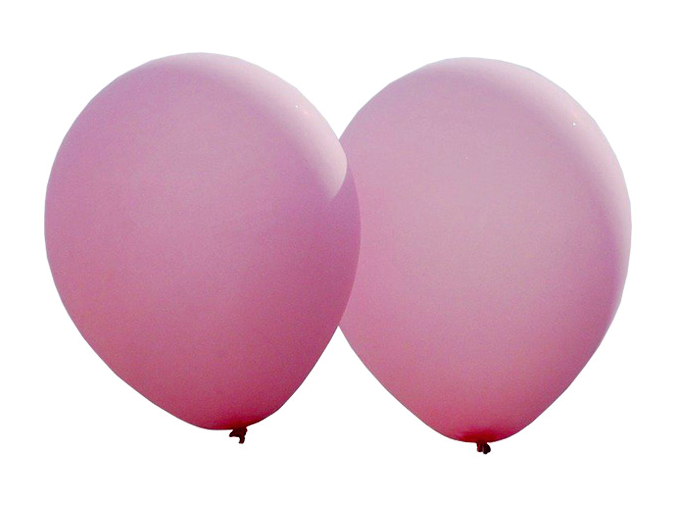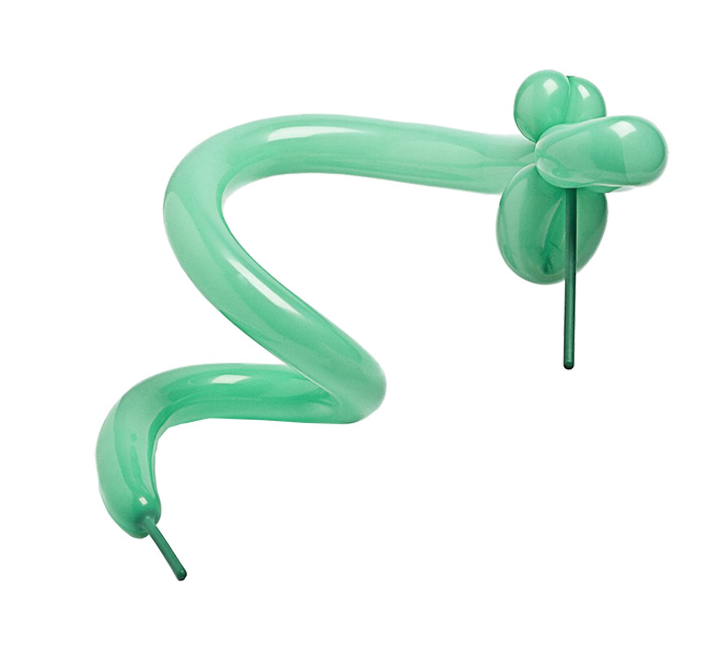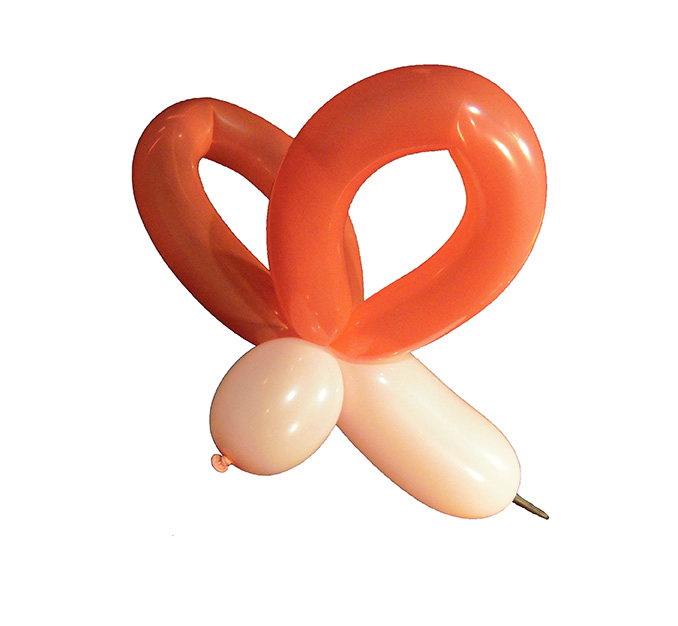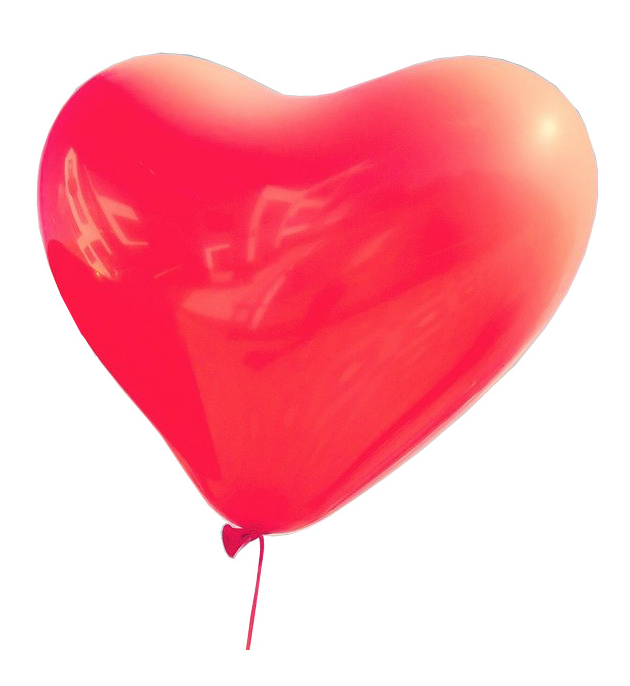 INFLATE, TWIST AND LABEL
'They had a very twisted understanding of futures design!'
1. Inflate and knot two of the sausage shaped balloons. Twist them tightly into shapes. What thoughts on futures design come to mind?
2. Inflate and knot a third sausage shaped balloon. Choose one key word from your design work or research project.
3. Using a marker pen, in large capital letters write the word on the balloon.
4. Join up your words by twisting their balloons into shapes with others (you make or in the group).
BURSTING YOUR BALLUSIONS
'They had an over inflated sense of their own future accomplishment.'
(This is best done in groups but can be done individually)
1. Go to the 50 FUTURES DESIGN WORDS (Words only) and cut out each word.
2. Mix up the words and sort them into groups of 10.
3. Place 10 words into 5 transparent balloons and inflate and knot them.
4. Look at the balloons and see what you can read.
5. Pop the balloons and notice how far and near the words fly.
6. Retrieve the words, arrange them alphabetically and see which ones relate to your project.
7. Choose two key terms and write definitions for them.
8. Repeat the activity if needed!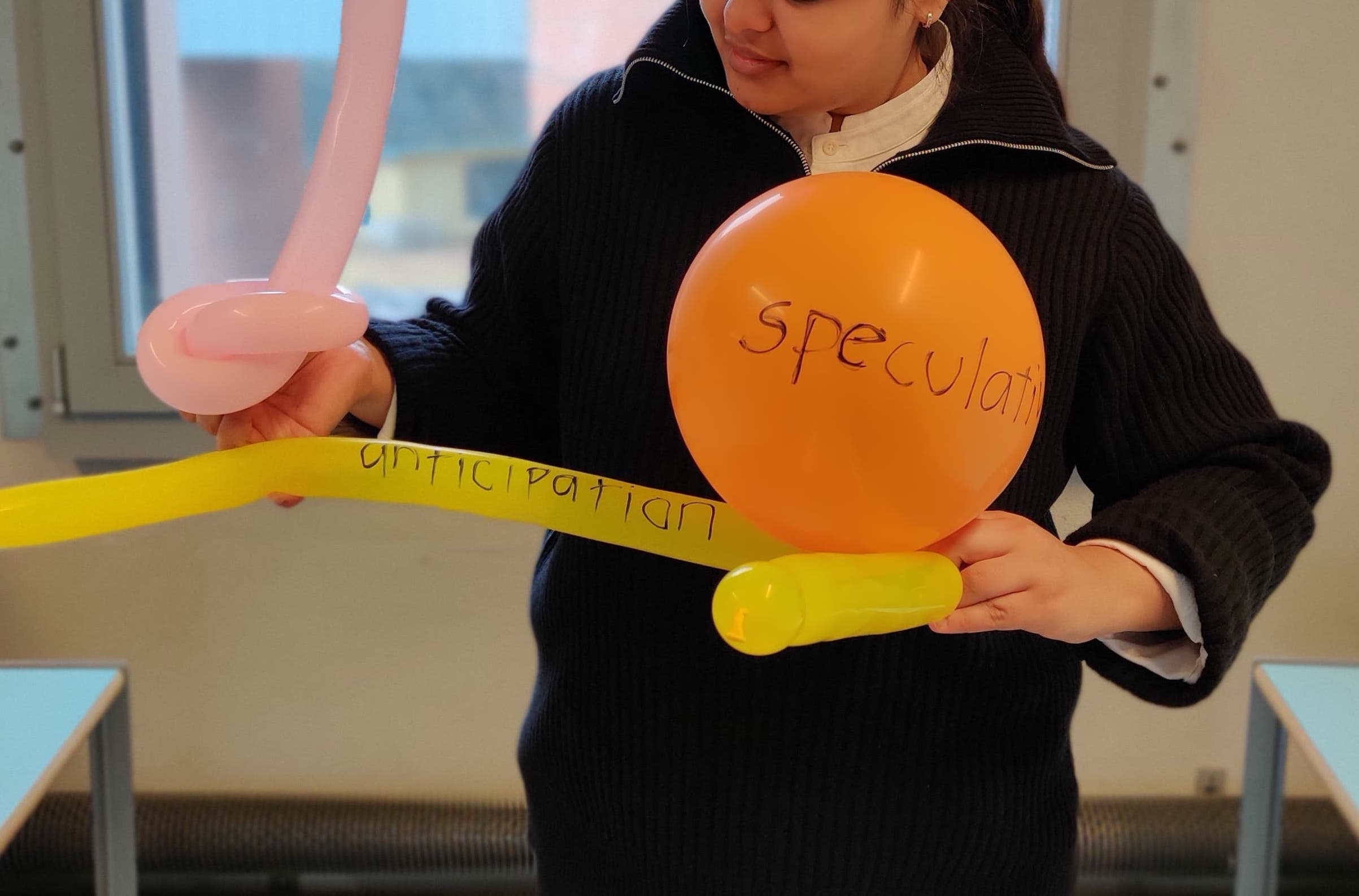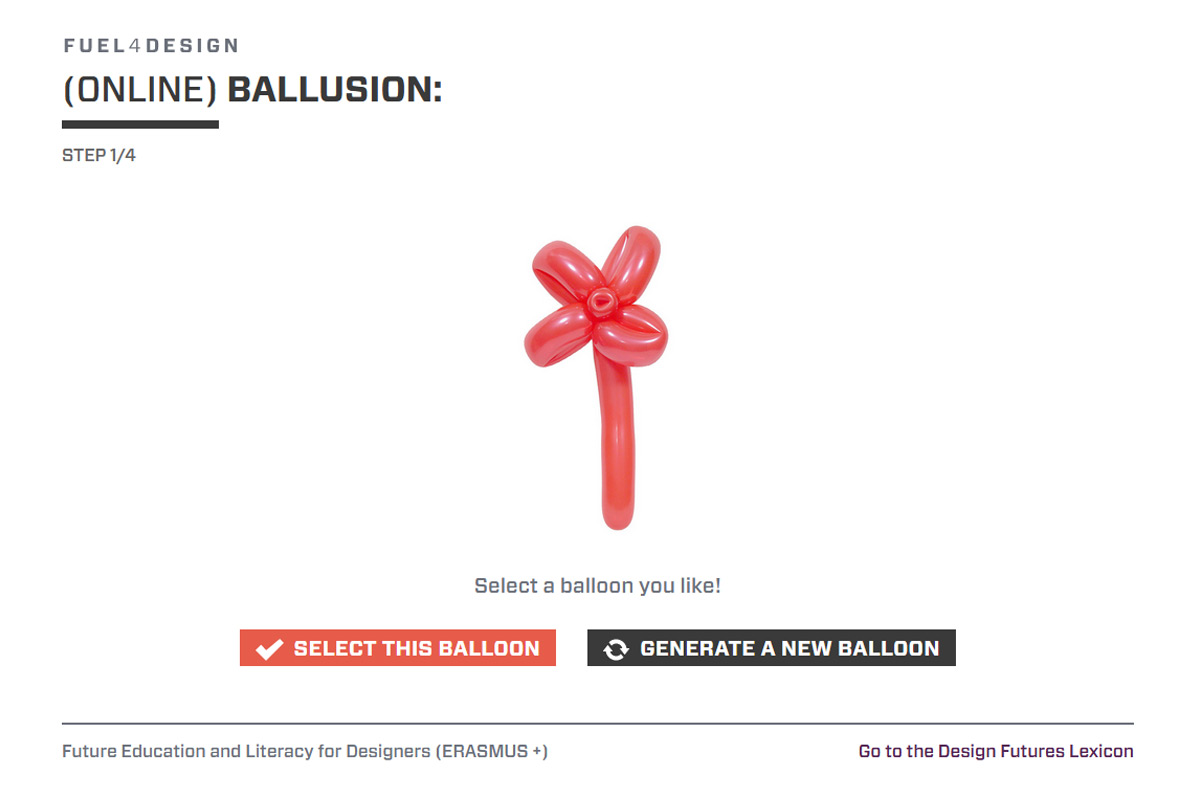 Download the print version:
Access the digital version:
THIS ESSENTIAL IS USED IN

CONTRIBUTE TO THIS ESSENTIAL!
Future Education and Literacy for Designers (FUEL4Design) is an open project.
You are invited to contribute by presenting your own use of this UNIT as well as share feedback on this resource.
An addition or comment to this ESSENTIAL you see as appropriate.
Making a contribution will help connect the LEXICON to other work, innovations, settings and persons.
Your contribution can be related to the content of this ESSENTIAL of LEXICON, to the work you do or that of others.
Send your suggestions, links, cases, courses, projects and additions to: XXX[at]XXXX.XX