A First Person Perspective (1PP) approach to futures scouting through making
In the current predicament of climate emergency and systemic crisis, future studies, forecasting and trend analysis are offering interesting frameworks and strategies that can be used in design education programmes that are committed to sustainable and regenerative development. 
Almost everyday now in this first quarter of the century, incoming data about ecosystemic collapse and inequality has been offering a wide range of apocalyptic scenarios which urge us to implement changes in how we do almost everything, but, how can we engage as designers in such wicked, multi-dimensional crises? How can we as design education professionals prepare the new generations to position themselves against these challenges, gain agency and develop design interventions that bring about the changes that are urgently required? And ultimately, how can design be a vehicle to build hopeful future scenarios that offer alternatives to the over-abundant apocalyptic narratives we are immersed in?
These are the questions that have guided the tools and strategies presented below. They propose novel design education methodologies that can give actual agency to professionals and students seeking to engage in these current crises, turning the envisioning of possible futures into an actual exercise of actively modifying the present through the power of making with others.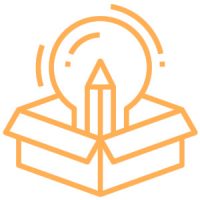 When engaging in design projects that use futures research as a way to envision and prototype better alternatives to current presents, it is oftentimes necessary to count on concepts and strategies that can aid the designer in situating themselves better in the uncertainty that working with unknown futures can present. Here, we present a toolkit and a methodology that can offer a starting point to navigate uncertainty, leveraging weak signals as vectors of possible areas of change, offering keywords, concepts and relevant areas of research to start from, and ultimately, serving as a map of possibilities where the designer can find where they can start to enquire.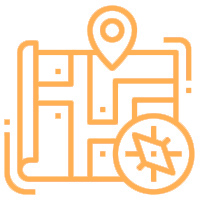 We have stated how important it has been in our research to investigate how we can take future scouting beyond speculation, hybridising it with the power of making and the responsibility acquired by a First Person Perspective (1PP). This, in order to offer a novel route for design research practice and education. Here we compile exercises and assignments that can lead to design actions, interventions, initiatives and projects that aim at turning future speculations into actual responsible alternative presents that can grow to become scalable emergent futures.
While technology and design have progressed greatly, they have also produced imbalances that affect the way we live and work. [...]
The first term of the Design Studio of the Master's Degree in Design for Emergent Futures (MDEF) aims to [...]