CONSIDERING DESIGN FUTURES LITERACIES
The contexts, conditions and complexities of today need designers who can anticipate, enact and propose means and actions for shaping alternative futures by design. DESIGN FUTURES LITERACIES takes this up conceptually, pedagogically, pragmatically and critically.
This Lexicon builds a bottom-up shared vocabulary to assist, learning, teaching and research into design futures literacies and the role of design in shaping futures.
By Scouting, we develop a design futures literacies process model to generate and frame possible, plural and multidisciplinary futures in terms of scenarios situated in the world.


Transforming and conveying learning outcomes into processes is central to these Methods for futurist designers, as are links with design studios and speculative/theoretical courses.

PROJECT NEWS

Design Futures Literacies in 2 volumes We are pleased to announce the publication of two new e-books on DESIGN FUTURES [...]
While technology and design have progressed greatly, they have also produced imbalances that affect the way we live and work. [...]
Workshop Process & Structure All groups were instructed to go through the same process. However, we used different tools [...]
In addition to its focus on the pedagogies of Design Futures Literacies, the FUEL4DESIGN project also carries out related research. Our research relates to the specific Intellectual Outputs (IOs) or Modules of the project and their respective events in the form of teacher and students training and capacity building.

FUEL4DESIGN employs a number of events to connect its design futures explorations, productions and interventions with their pedagogies.
A PROJECT SUPPORTED BY THE ERASMUS+ PROGRAMME
FUEL4DESIGN is funded by the ERASMUS+ Programme that supports education, training, youth and sport in Europe. The project is funded under its Strategic Partnerships Programme and is administered under the Norwegian offices of DIKU, the Norwegian Agency for International Cooperation and Quality Enhancement in Higher Education.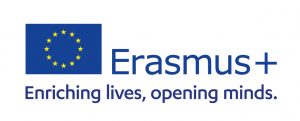 Our team draws on leading design-educator-researchers from the Oslo School of Architecture and Design (NO), Politecnico di Milano (IT), University of the Arts London (UK), and ELISAVA (ES). We will work with design teachers and students at Master's and doctoral levels and connect existing and emerging courses that address design futures.
We extend our innovations to other HEIs, educational organisations and professionals (designers, futurist foresight experts, innovation specialists) and to policymakers in education, research and culture, education governmental departments, design councils, innovation agencies and civil society organisations.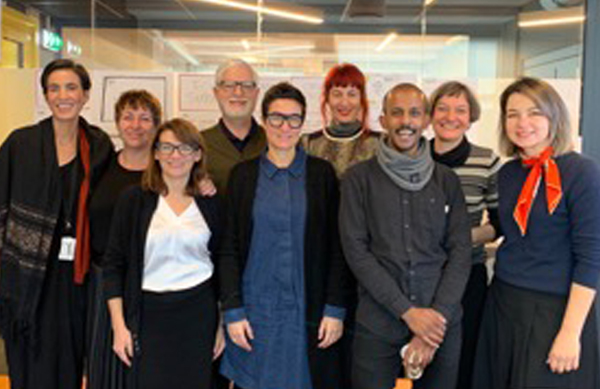 Kick off Transnational Meeting, Oslo 14-15 October 2019. From left: Miriam El Moussaoui (AHO), Laurua Cleriès (ELISAVA), Manuela Celi (PoliMi), Andrew Morrison (AHO), Chiara Colombi (PoliMi), Betti Marenko (UAL), Pras Gunasekera (UAL), Silke Lange (UAL), Jerneja Rebernak (UAL)
Photo credit: Prof. Rachel Troye, Head Institute of Design AHO, Pro-Rector AHO.