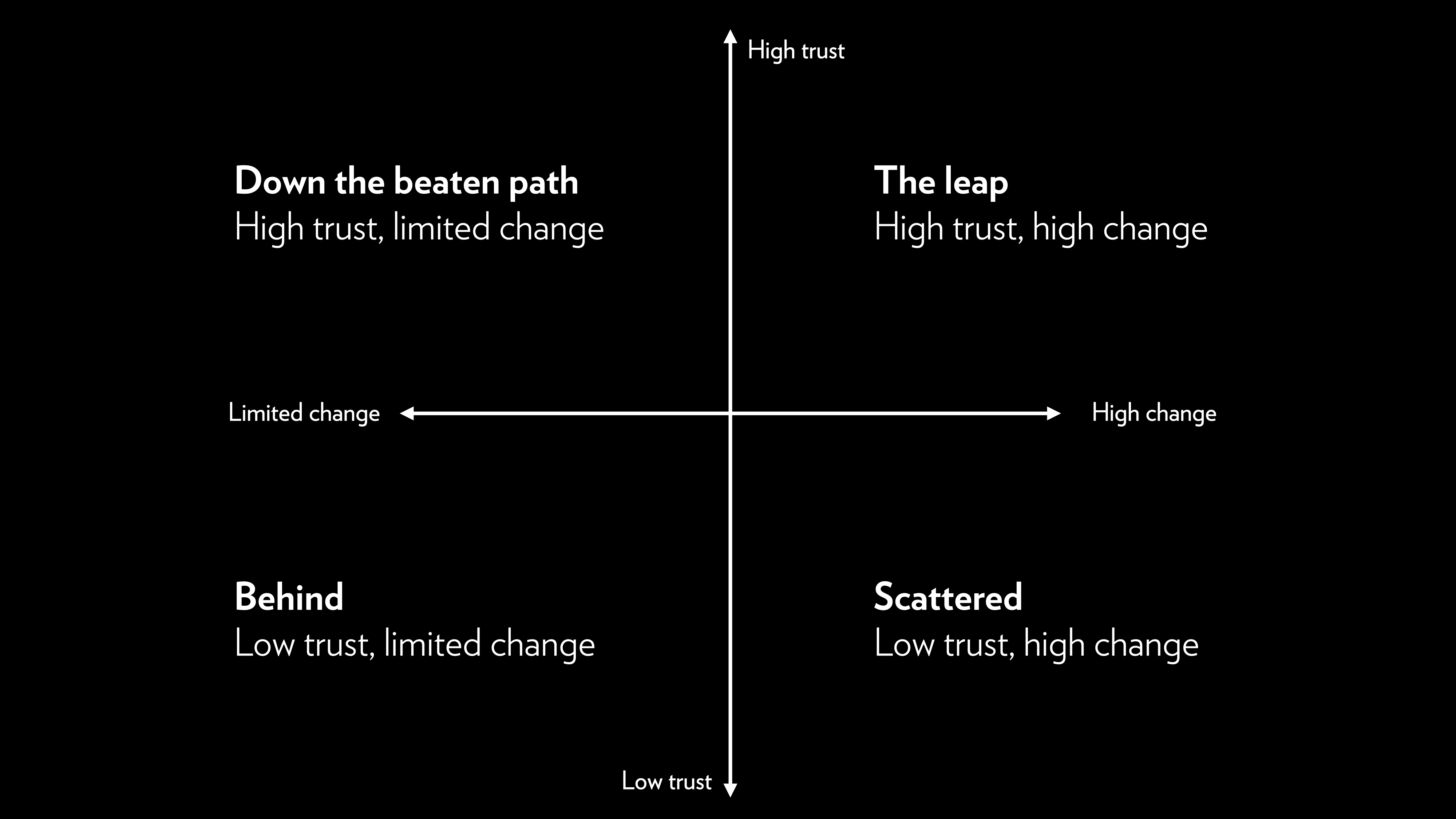 Figure 1. Mapping forces of trust and change in the FUTURE LABORATORY. Image credit: Einar Sneve Martinussen. 
The development contributions to the LEXICON and its transdisciplinary content and application in different settings is interestingly illustrated in a design pedagogy and literacies experiment conducted by our colleague at AHO Assoc Prof Einar Sneve Martinussen. The focus was on a design futures laboratory, scenarios, futures languaging and links to a related wider project on digitalurgan living and digitisation strategies. 
Einar ran a semester long master's course connecting interaction and service design and digital urban life as part of the 'Futures Laboratory: Experience Norway in 2040'. THis was collaboration with governmental Kommunal- og moderniseringsdepartementet and DOGA, a national centre for Design and Architecture in Norway, drawing on the MInistry's framings of scenarios for the public sector in 2040. 
As can be seen in the images below, student groups developed four scenarios as part of a team of 23 students, researchers and designers that were then physically built as part of a joint event in Oslo hosted by DOGA. This event drew together interested parties from the public and private sector, our design campus and a mix of design professional and policy makers. The student led attendees through their work, taking questions, engaging in discussion and contributing to as it turned out actual policy changes with the Ministry through the MInister's attendance and engagement.
The design futures literacies brief included the following: 1) How can we explore and challenge the scenarios through design? 2) How can we make it possible to experience the scenarios today? 3) How can we use design to open up the discussion around the scenarios? 
Students were asked to look at what services citizens would encounter in each situation and how these could be designed in a way that addressed important issues in each scenario.
Today Norwegian society is viewed as having both high trust and a large public sector. The future though is uncertain. So the scenarios were used to frame four different levels of trust as can be seen in Figure 1 above.
These scenarios drew on a method called  'Future faceting' that he and Ted Mathews had developed in their intersectional pedagogies between interaction and service design at AHO. In a full paper at the 3rd International Conference on Anticipation they outline this as follows:
With our study we aim to expand the ways in which design can also contribute with methods for exploring and critiquing the rich possibility-space within broader urban futures. Here, the purpose of prototyping and concept-development is not service- delivery in itself, but using the experiential qualities of designed prototypes to think about facets of possible futures – offering plurality and heterogeneous perspectives. With 'future faceting' we see experience prototypes and design interventions as a strategic tool for investigating and broadening urban futures. 'Future faceting' brings the lived realities of today into the making of futures, but also brings facets of the future into today – allowing us to question and consider a broader range of urban future trajectories. (Martinussen and Matthews 2019).
In the Future Laboratory what happened was that the scenarios on view included larger and jore specific experience prototypes (Figure 2).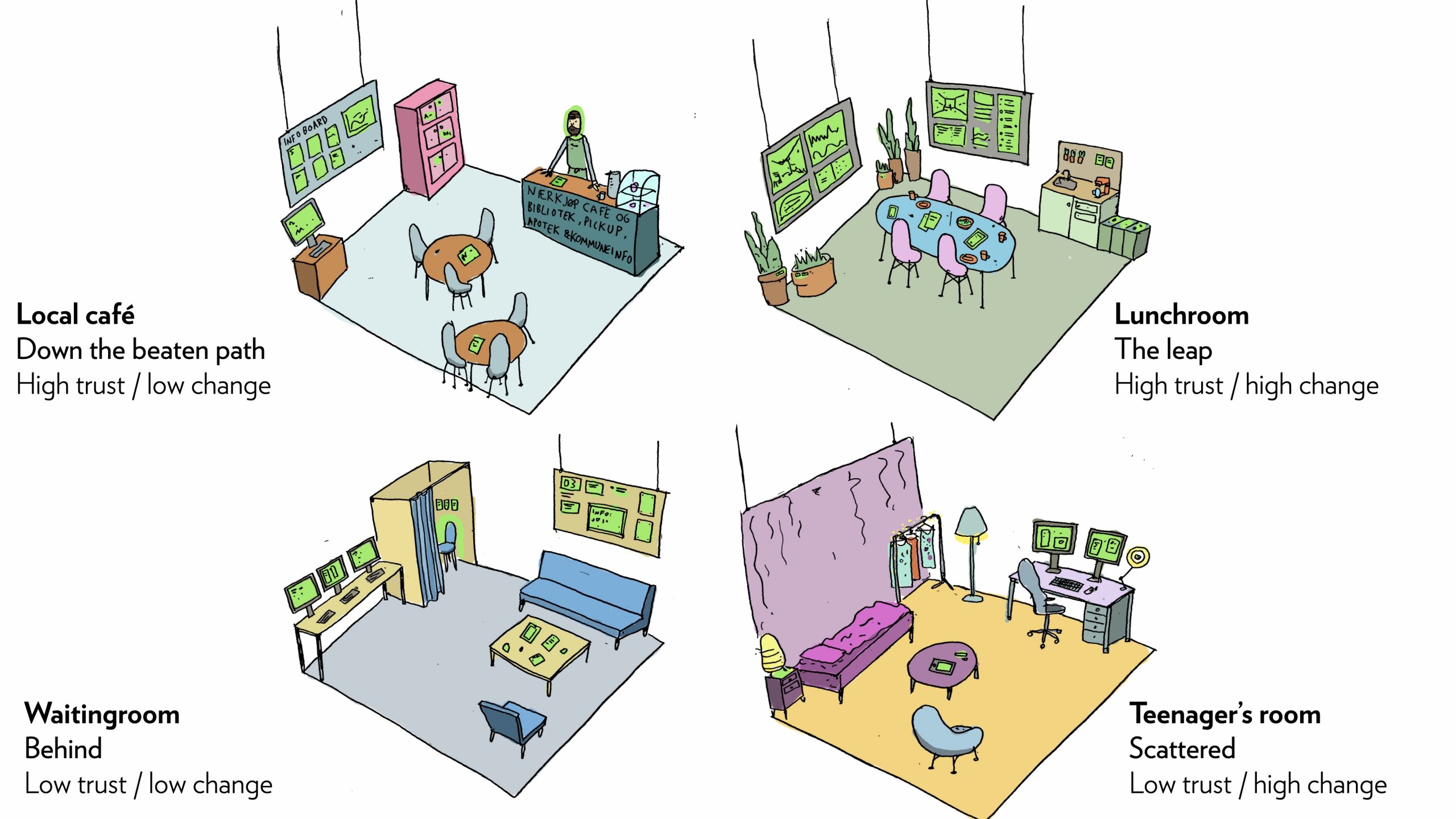 Figure 2. Thematic design and sketch of the four scenario venues, FUTURE LABORATORY. Image credit: Einar Sneve Martinussen. 
This allowed participants to relate to scale and actual scenarios linked to futures and returned to the present and experience some sense of individual and shared response and embodiment but also a variation of perspectives.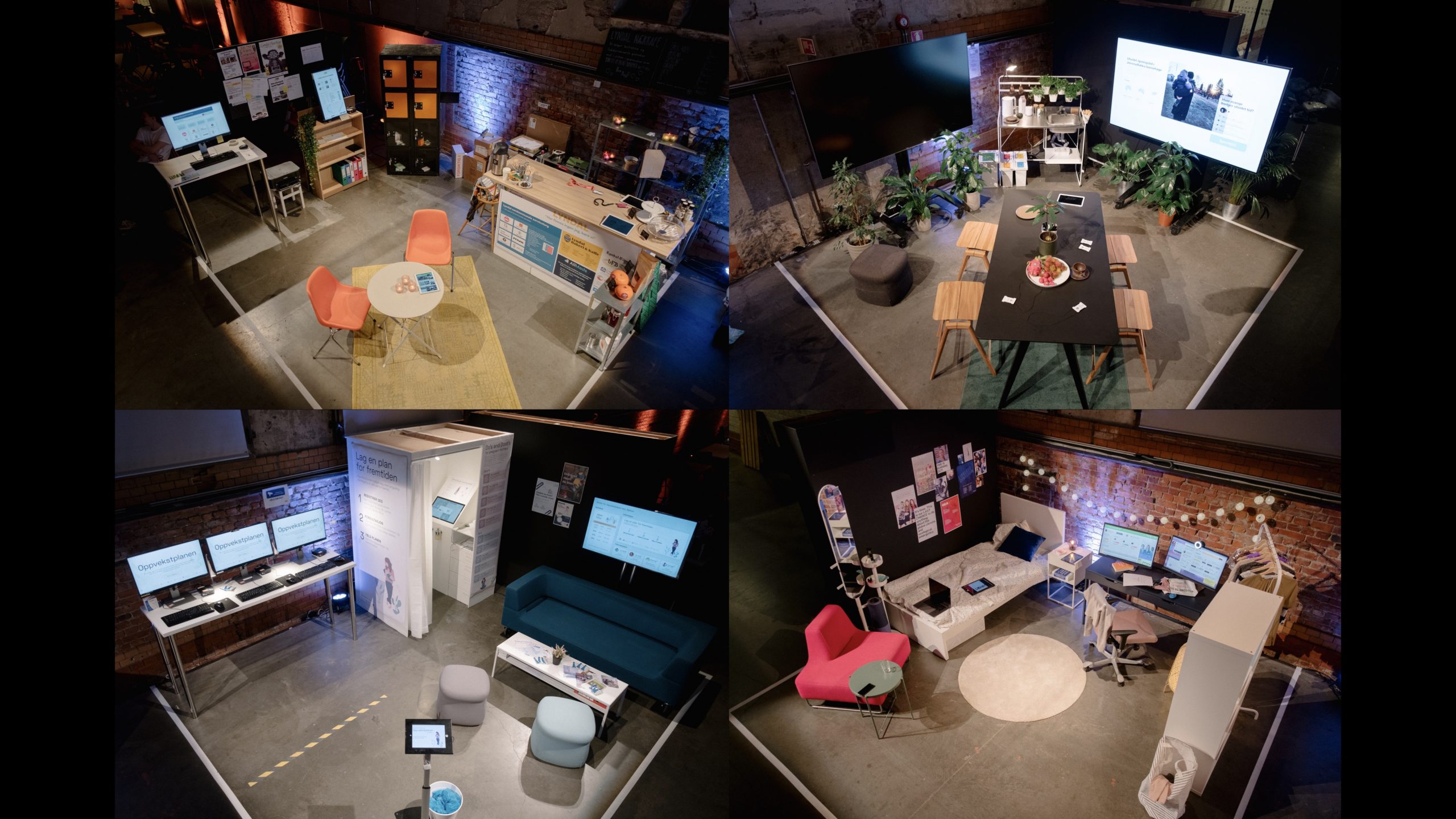 Figure 3. Physical embodiment of the four scenarios for the exhibition, FUTURE LABORATORY. Image credit: Vegard Hartmann.