It's nearing the end of February 2020. We (the UAL Team) have facilitated our first workshop with postgraduate students from the UAL community in early February (see Silke Lange's blog post "Hacking Futures – Futures Hacking: reflection on co-created futures") which gave us the opportunity to test out the first iteration of four of the final 40 Future Philosophical Pills, which at that time were initial draft containers for information (see Fig 1). Through a process of collaboration and co-creation with our postgraduate student cohort, we realised that we had to crystallise aspects of content and design a system to engage with it in order to make the Philosophical Pills, well, digestible.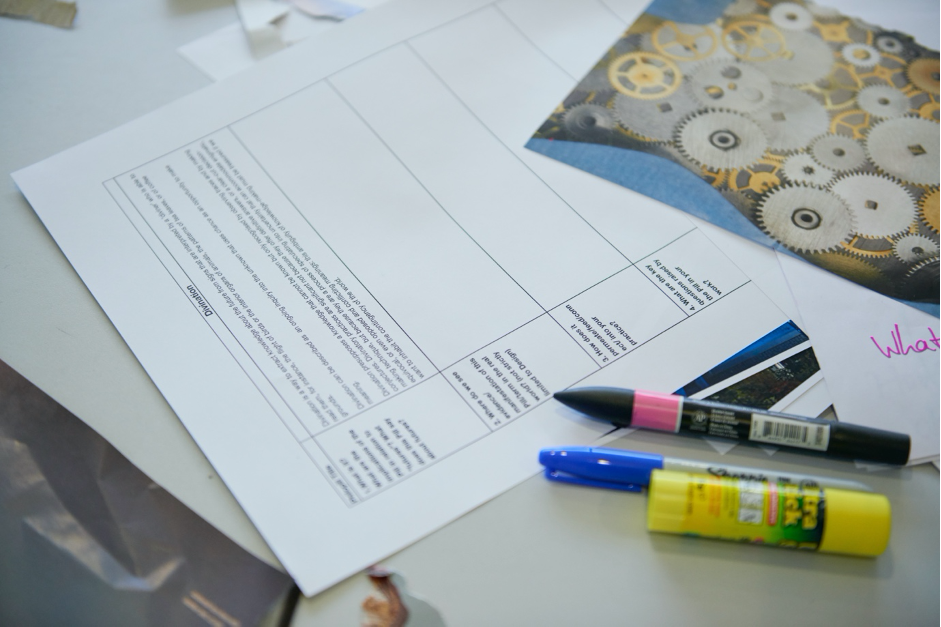 Fig 1. Initial 'containers' for the Future Philosophical Pills. 7 February 2020 © James Bryant, 2020.
As we closed the Hacking Futures – Futures Hacking workshop in February, the students were vocal in their interest in supporting the development of the Future Philosophical Pills through another workshop. Not only would this provide a timeframe with which we could develop the Philosophical Pills, but also another opportunity for students across the UAL campuses to come together to co-produce, facilitating cross-cultural communication and connection as a community of practice in order to think, make and learn (Eyler 2018).  We eagerly set a date for a follow up workshop.
It's early March 2020. Through design development and iteration, we created print-and-play card decks for the Philosophical Pills, containing nine clusters (each cluster containing four Philosophical pills) along with ten groups of Prompts ranging from side effects to ingredients that could be drawn upon to activate the Pills. We have refined our materials and I can feel the energy building as we prepare to come together again as a team and facilitate another workshop when something from the pluriverse arrives…
The emergence of Covid-19 has started to take effect globally and countries within Europe are starting to close their borders in a bid to slow transmission. I am based in Berlin and it became clear that I would not be able to be physically present in the workshop and that we were going to test out supporting from a remote perspective. This is not to say that this form of working was totally new to us: I had been working remotely or at distance since the project started and our wheels were somewhat greased. We work well as a team, utilising different platforms such as SharePoint for project organisation or WhatsApp to communicate with each other as and when these are needed but this was different. A precursor to what was to become the 'new normal', this was a remote facilitation pilot.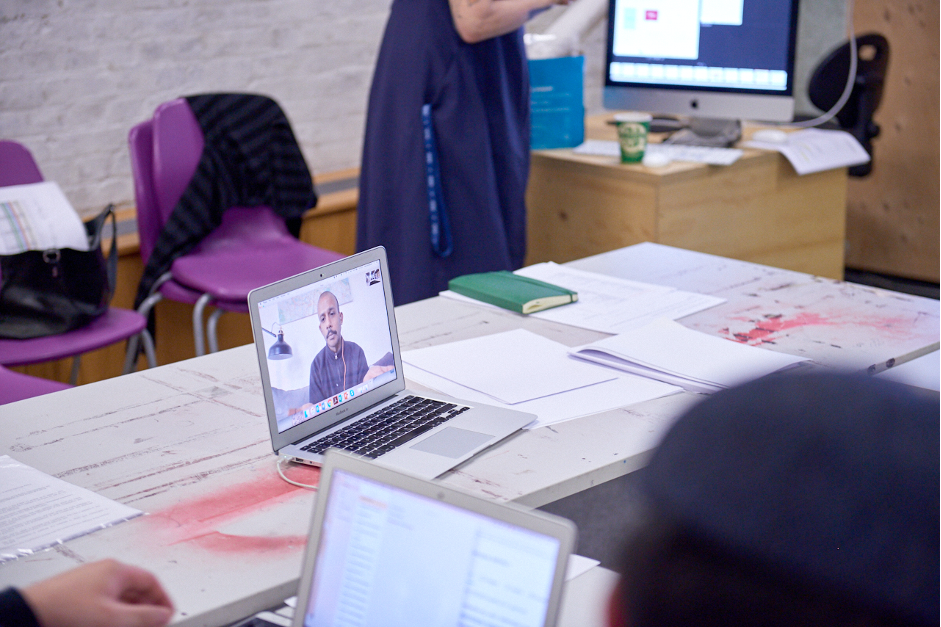 Fig 2. Blended facilitation. 6 March 2020 © James Bryant, 2020.
I began to realise what now seems commonplace – collaborating in a remote context requires a different, repurposed set of skills. The ingredients that facilitate facilitation like body language, the natural flow of conversation (or knowing when to contribute so that it doesn't feel like an interjection) and the subtle cues that you pick up from one another by being in the same physical space are removed, reduced to a 15-inch digital frame through which you have to push (sometimes strain) your charisma through in order to keep the connection (not talking bandwidth here), energy and group 'moving'. This was a new experience for me with which to reflect, learn, iterate and apply.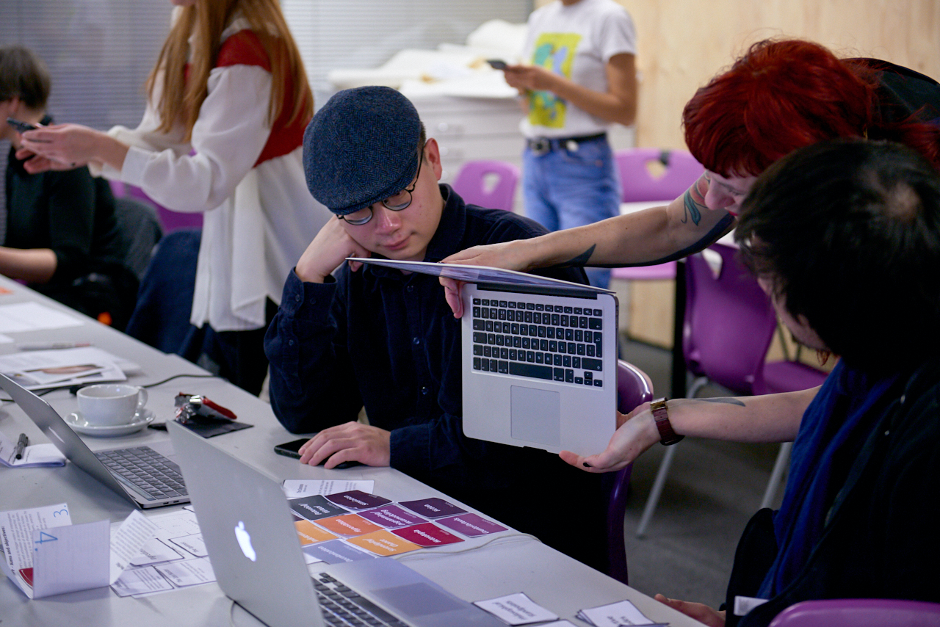 Fig 3. Blended facilitation. 6 March 2020 © James Bryant, 2020.
The pandemic presented a pivot point for us in relation to the Future Philosophical Pills, for our planned event Speculative Space and raised key questions as to how we approach collaboration, teaching and learning, design practice and…being human.
John Heskett (2002, p. 6-7) argues that the history of design can be seen as a process of layering:
… in which new developments are added over time to what already exists. This layer, moreover, is not just a process of accumulation or aggregation, but a dynamic interaction in which each new innovative stage changes the role, significance, and function of what survives.
The pandemic may not have presented a new development, more so a point of transition or a portal between one world and the next (Roy, 2020), with which we were propelled to rethink and innovate on what we had achieved so far. Perhaps, without the pandemic, the next Pills iteration would have been to reconfigure the content into an online interactive tool. Due to the pandemic this became an imperative next step.
We began to focus our efforts on iterating our materials and developing the 'journeys' that could unfold when utilising the Pills and Prompts in order to feed into the development of an 'beta' interactive tool.
It's October 2020. The materials we have co-created for the Future Philosophical Pills have been made available on the Fuel4Design site. Most importantly, Speculative Space will happen as an online experience. Thus, we have created an initial iteration of the Future Philosophical Pills as an online interactive tool. Thinking back to the first pilot of remote facilitation in March and all the subsequent teaching and learning I have facilitated online, I prepare myself for the upcoming event – our team running through the 'participant journeys' on the multiple platforms we would be utilising for the day.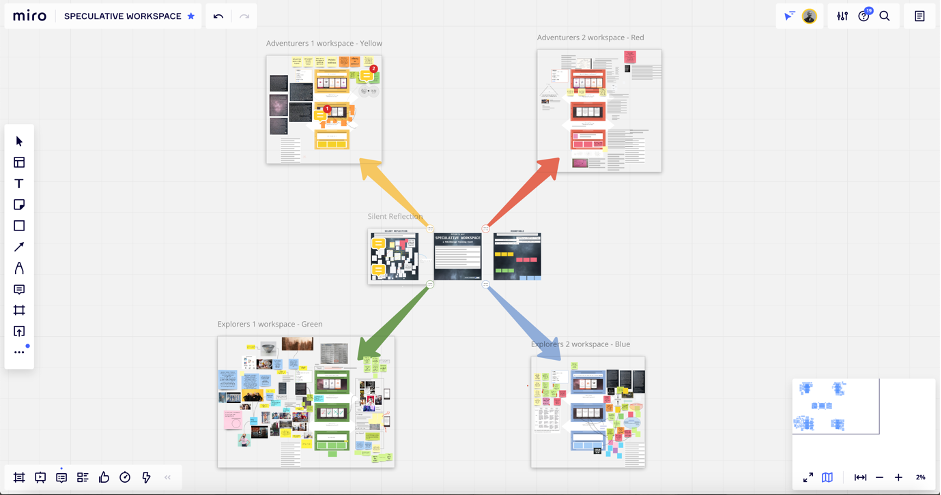 Fig 4. Speculative Space, Miro board. 6 October 2020.
Speculative Space provided a key opportunity for us to gain insights as to how our partners and critical friends within design and pedagogy engaged with the tools and importantly, in an online facilitated environment across multiple platforms. Insights that would not only help in fine tuning ways to engage with the Pills but also our approaches to online facilitation.
Looking back over the past year, developing the Future Philosophical Pills during a global pandemic has not only encouraged us to explore and design tools to facilitate philosophy in action but also, as educators through practice-led teaching, to innovate what we do and how we do it to meet the demands and challenges of this very specific situation.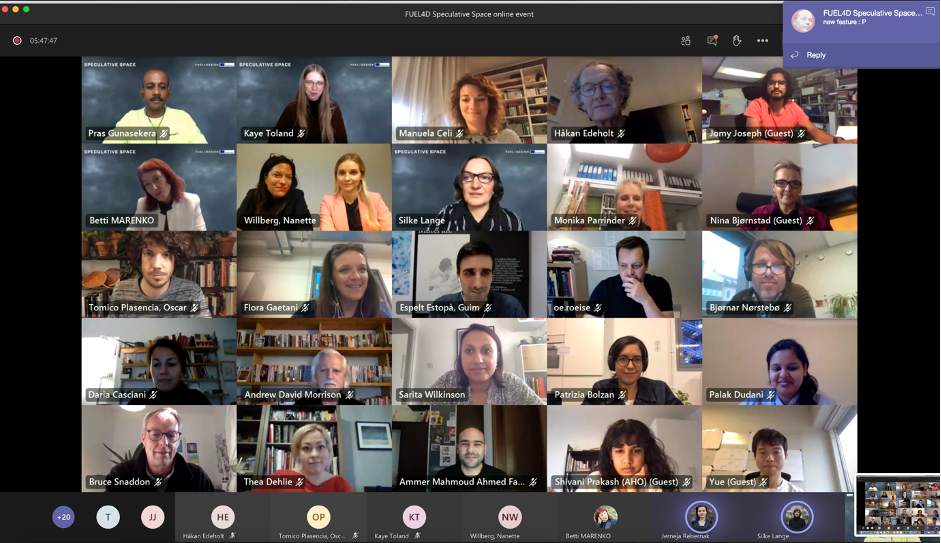 Fig 5. Speculative Space on MS Teams, Europe. 6 October 2020.
References:
Eyler, J. (2018). How humans learn: The science and stories behind effective college teaching. Morgantown: West Virginia University Press.
Heskett, J. (2002). Toothpicks and logos: Design in everyday life. New York: Oxford University Press.
Roy, A. (2020). 'The pandemic is a portal', The Financial Times. 3 April. Available at: https://www.ft.com/content/10d8f5e8-74eb-11ea-95fe-fcd274e920ca (Accessed: 24 January 2021).