FRAMES FOLDED
This ESSENTIAL provides you with a three dimensional and foldable version of working with FRAMES 4 FUTURES. Details on definitions and elements for positioning and sorting approaches and settings appears in FRAMES 4 FUTURES (Frames filled).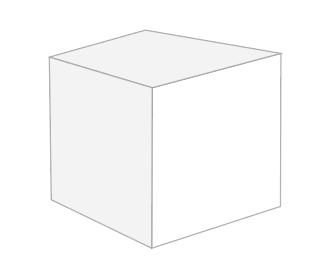 INSTRUCTIONS
To be printed on an A3 sheet.
1. In the centre square, in capitals note the title of your brief/project/Research.
2. Write a 200 word description of your work beneath the title.
3. Go to each of the 4 Frames and fill out the following details.
4. In each Frame, write a one line statement of your project's core issue, using definitions and elements of the Frame.
5. In each Frame, write a 100 word description of how you tackle your issue drawing on the definitions and elements.
6. For the print version, take a photo and upload. For digital, save your file and upload.
7. Cut along the dotted outline and fold on solid lines. Stick the flaps to form a cube.
8. As a group (or for a set of your own projects) make a mobile of your cubes.
9. Upload photos of your mobile/s.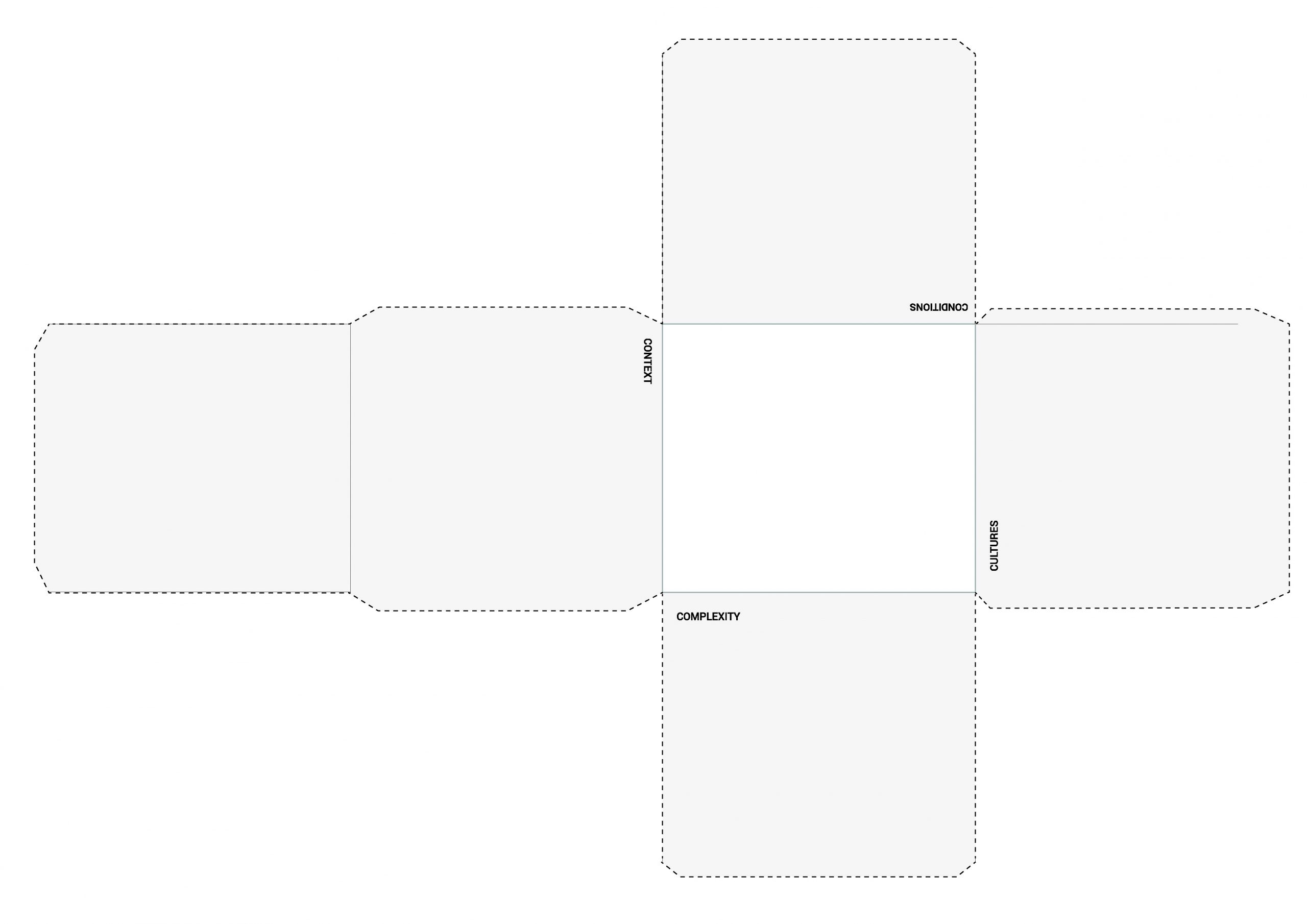 Download this ESSENTIAL in printable format: 
CONTRIBUTE TO THIS ESSENTIAL!
Future Education and Literacy for Designers (FUEL4Design) is an open project.
You are invited to contribute by presenting your own use of this UNIT as well as share feedback on this resource.
An addition or comment to this ESSENTIAL you see as appropriate.
Making a contribution will help connect the LEXICON to other work, innovations, settings and persons.
Your contribution can be related to the content of this ESSENTIAL of LEXICON, to the work you do or that of others.
Send your suggestions, links, cases, courses, projects and additions to: XXX[at]XXXX.XX