This ESSENTIAL is a structured schema or guide to assist you in mapping the many words relating to futures and designing. The four categories are given to suggest how to place and relate to such words.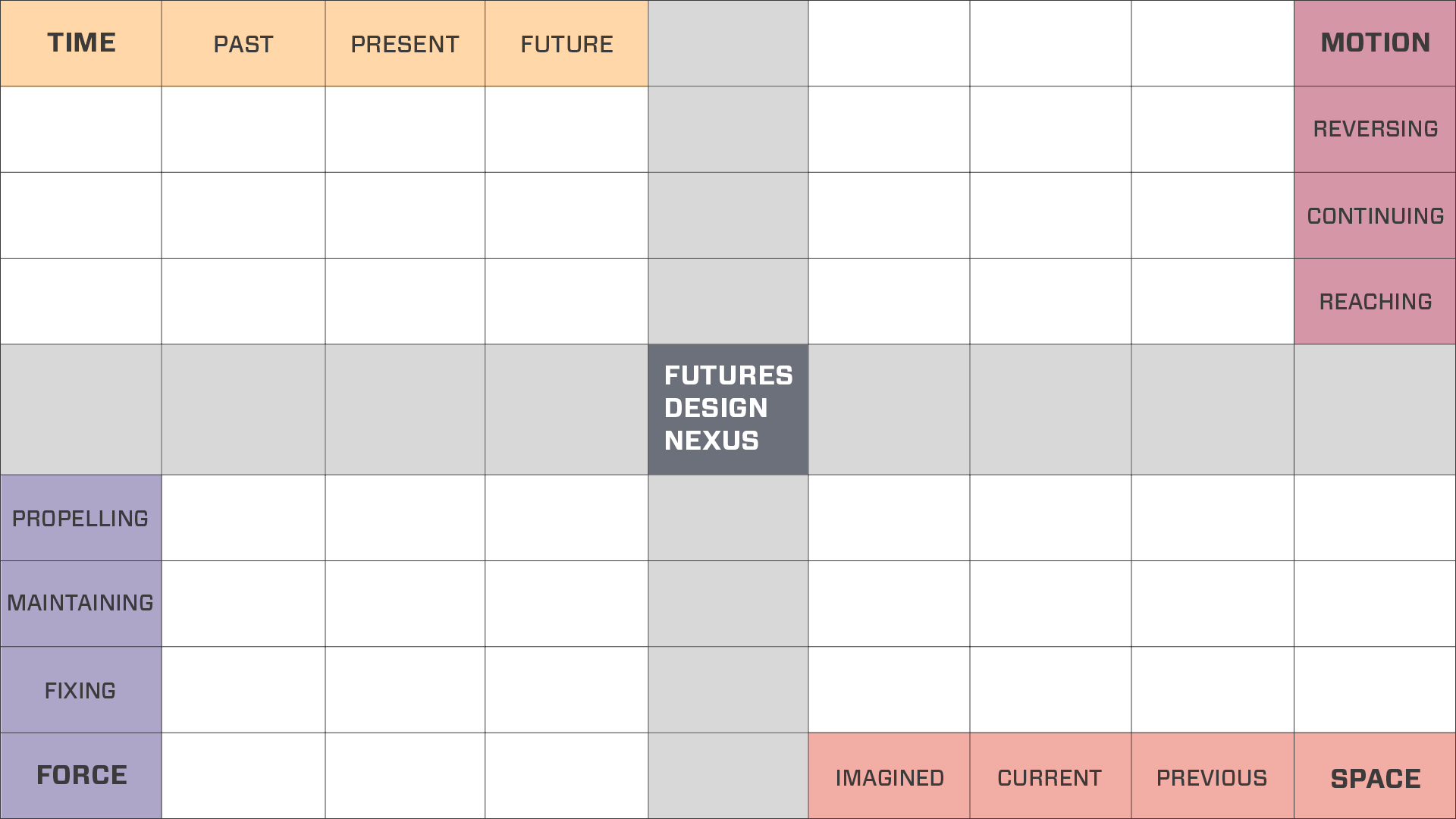 Download this ESSENTIAL in printable format: 
CONTRIBUTE TO THIS ESSENTIAL!
Future Education and Literacy for Designers (FUEL4Design) is an open project.
You are invited to contribute by presenting your own use of this UNIT as well as share feedback on this resource.
An addition or comment to this ESSENTIAL you see as appropriate.
Making a contribution will help connect the LEXICON to other work, innovations, settings and persons.
Your contribution can be related to the content of this ESSENTIAL of LEXICON, to the work you do or that of others.
Send your suggestions, links, cases, courses, projects and additions to: XXX[at]XXXX.XX