LEXICON CHIMERA

Creating hybrid words for the futures
This ESSENTIAL was developed to support the randomised generation of words and groups of words. It is meant to work as a prompt, but also to generate surprising and even nonsensical terms that you need to try to make sense of and also to draw on to generate new words of your own, with definitions.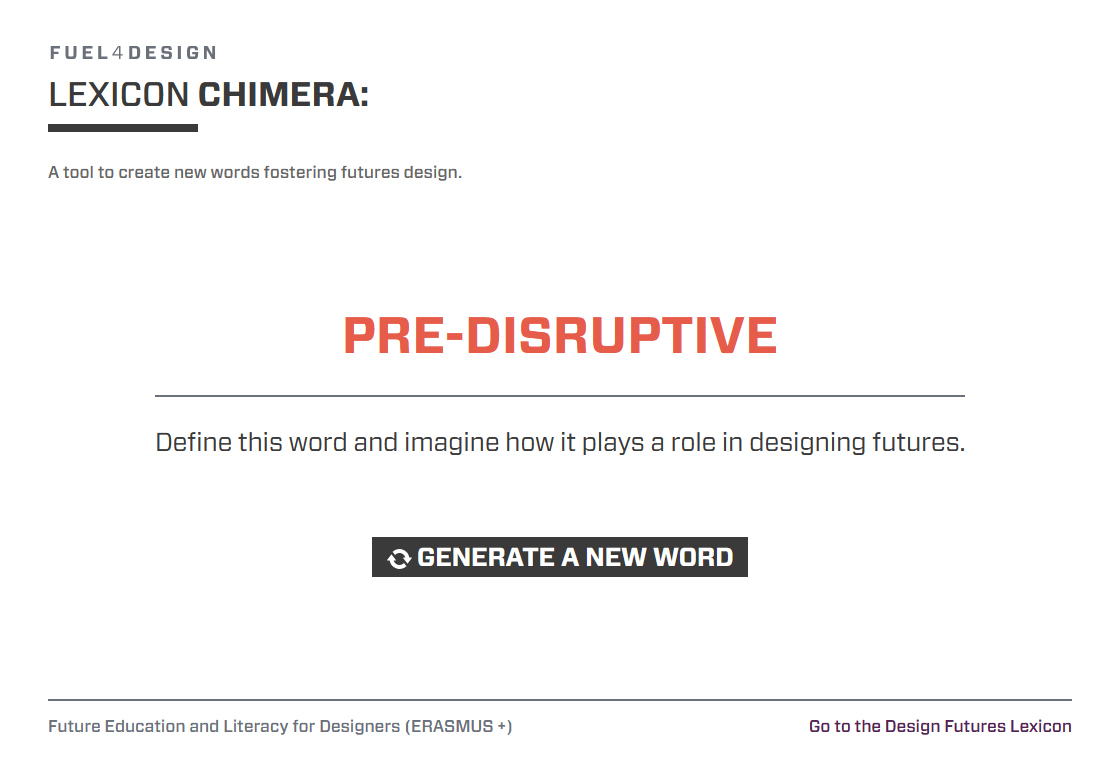 Access the digital version:
CONTRIBUTE TO THIS ESSENTIAL!
Future Education and Literacy for Designers (FUEL4Design) is an open project.
You are invited to contribute by presenting your own use of this UNIT as well as share feedback on this resource.
An addition or comment to this ESSENTIAL you see as appropriate.
Making a contribution will help connect the LEXICON to other work, innovations, settings and persons.
Your contribution can be related to the content of this ESSENTIAL of LEXICON, to the work you do or that of others.
Send your suggestions, links, cases, courses, projects and additions to: XXX[at]XXXX.XX